Email : tourennechambre@yahoo.fr Mobile : + 33 (0) 6 66 15 78 70
RATES GÎTE

Open from April to October
You can book a week's stay for 340 € during the high season or 310 € during the low season : this price doesn't include breakfast but you have a kitchnette to prepare it.
It is possible to book the cottage (without breakfast) at a price of 52 € per night for 2 persons and 62 € for 3 people (minimum 2 nights mid season, high season minimum 4 nights).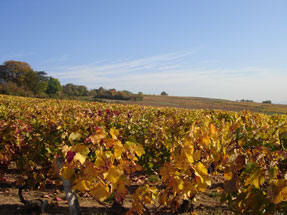 BOOKING
Having only one room, it is advisable to make a first booking, wich you can confirm afterwards by sending a deposit.
We advice you to book through
Here are the comments :
« We were three of us and were staying there for six days and we had a wonderful time in Couches and the gite. The gite was very cozy and comfortable and exactly what we had in mind. Everything we needed was there and worked perfectly. The area around the gite was very peacefully and the landscape even in early Spring quite beautiful. If you don't want to take long walks there are also many places to visit (Cluny, Tournus, Solutre, Dijon etc). Our host Brigitte was very kind. Overall, a very enjoyable holiday. »
« I liked everything about this listing. The gite itself (the way it was built, the interior) and its location. It was nice to stay in a quiet area away from too busy holiday destinations or the overcrowded cities. Especially when you have a boy who rather likes playing ball than going to a museum. »